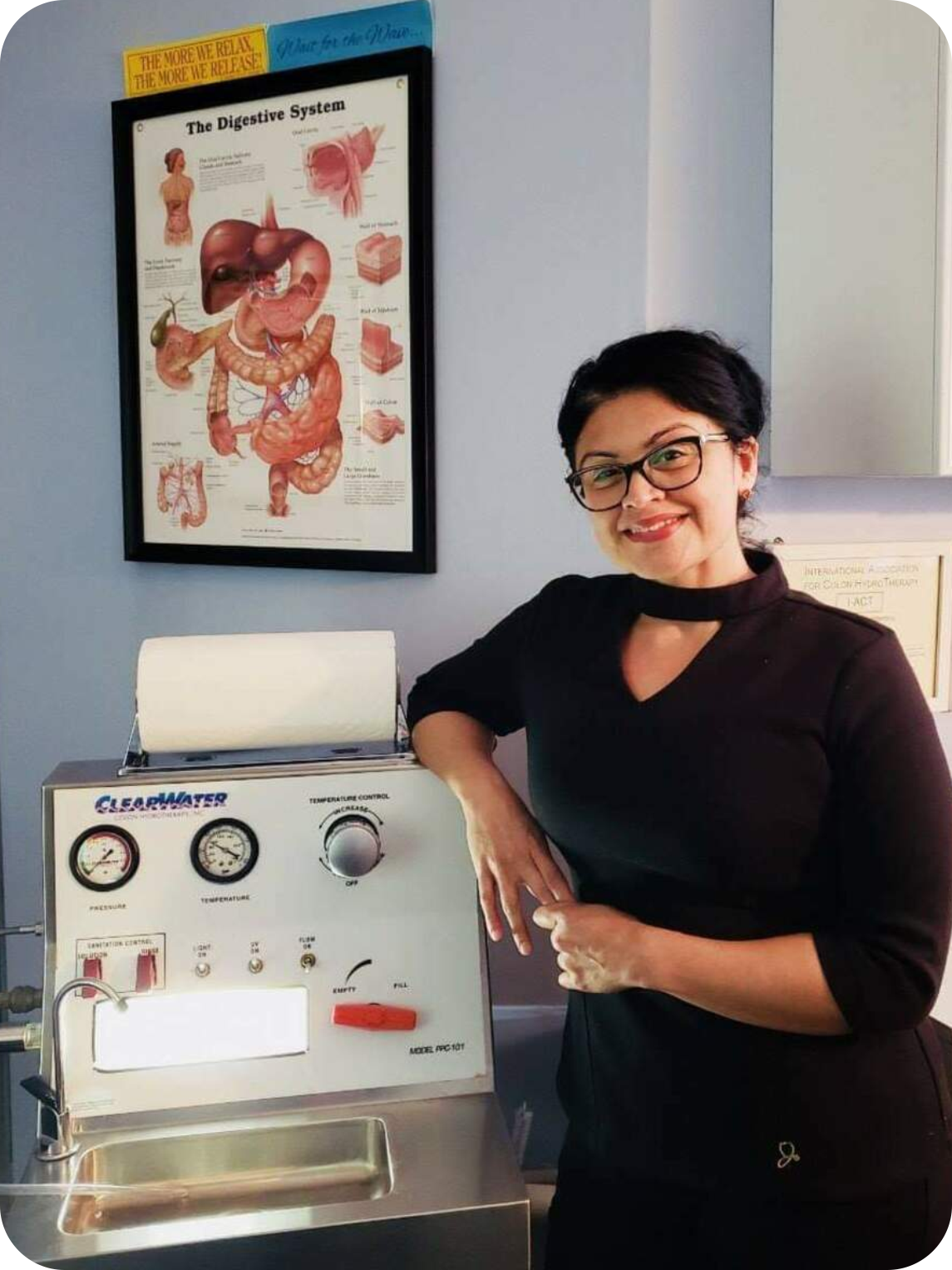 Colonic Therapy
There are many names for colon cleansing, colon hydrotherapy. This is a great therapy to help cleanse toxins from the gut.
There are many advantages to colon hydrotherapy including weight loss, the removal of toxins, better digestion, increased energy, and clearer thinking are just a few of the many benefits that our clients experience after their colon hydrotherapy sessions.
Our highly experienced team makes sure that you are well-informed and completely comfortable during your session. This safe and gentle process naturally removes waste from your colon without any drugs or supplements.
After soaking the lining of your colon, this treatment helps to flush out built-up feces and other toxins from your body. Not only does colon hydrotherapy help to improve issues related to improper nutrition, pollutants, medications, and a sedentary lifestyle, but it also allows your body to return to its natural function!
Who is a colonic for? Everyone!
Schedule with Gen who is now taking appointments at Well Within Frisco at the following link! https://www.schedulicity.com/scheduling/GCCRB3C
Genoveva (Gen) Gamez has been an I-ACT (certified colon hydrotherapist) since 2007.